Nutrilo - almost 40 years of growth

Founded in 1984, we are a production and trading company firmly anchored in Cuxhaven and a subsidiary of the global PHW Group.
Our market segment is focused on dietary supplements. We produce dietary supplements, as well as supplying vitamins and minerals. Thanks to our state-of-the-art production facilities, SAP-supported computer technology, and our well-trained and highly motivated employees, we are able to offer our customers a wide range of products in a timely and cost-effective manner. In doing so, we always meet the most demanding quality requirements and the latest food safety standards.

Our portfolio
Everything from a single source.

As a contract manufacturer, we offer a wide range of dietary supplements from raw, to semi-finished and on to finished products. We are only too happy to produce products according to your recipe or, alternatively, to develop solutions together, specifically for you and your customers. Whether as a premix with customised ingredient solution, a finished effervescent tablet or a fast-melt powder in a modern stickpack, we meet our customers' needs!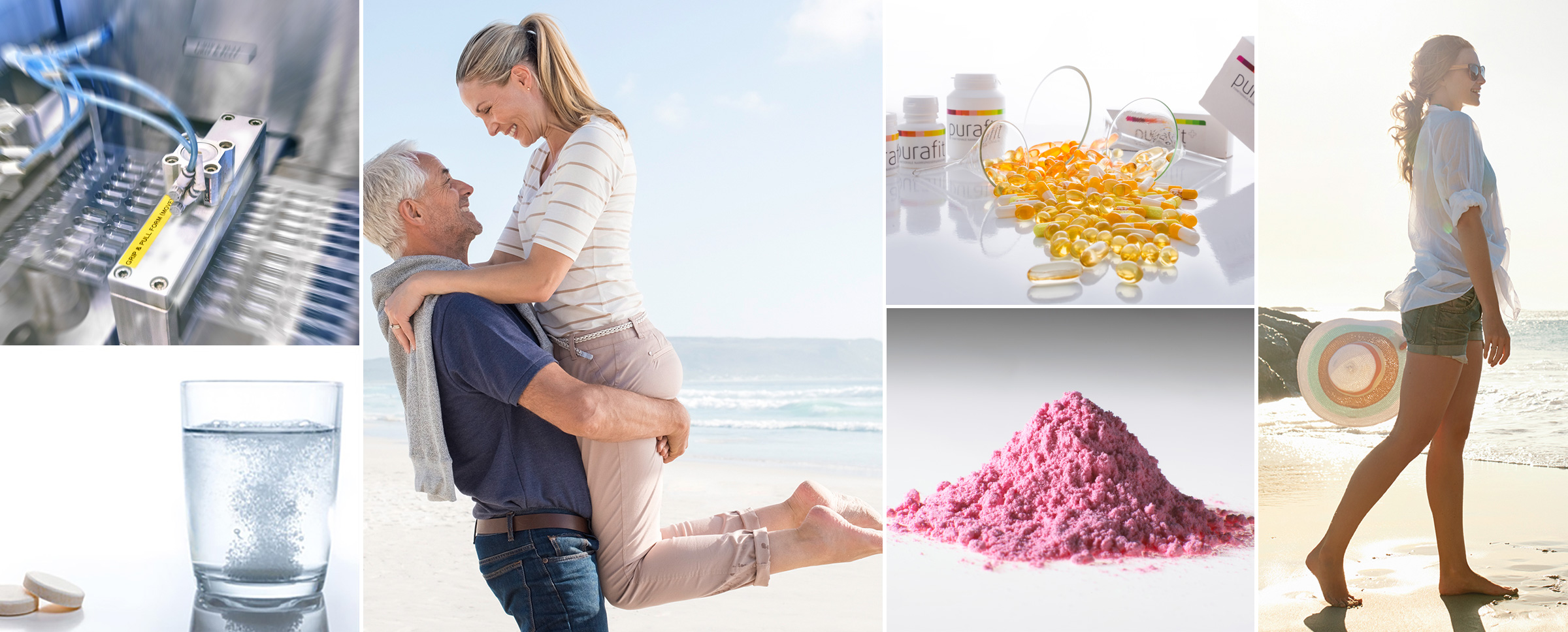 Quality
Quality forms the foundations of our work at Nutrilo. However, the focus is not solely on the quality of products and services. Quality at Nutrilo is evident throughout the entire company; it is a permanent goal for all employees and influences all aspects of what the company does.

This strong awareness of quality is a key characteristic of Nutrilo. Health and safety at work, mutual respect, being honest and decent, listening and being understanding are just some of the aspects we think are the keys to our company's concept of quality.

Career
As a successful and growth-oriented company, Nutrilo is an attractive employer in northern Germany. A particularly high quality standard for our products and employees as well as a mission statement characterized by responsibility and sustainability form the foundations of a successful and good team. We offer extensive opportunities both for starting your career and for your further career!

Your Contact person
Do you have any question? Are you looking for an individual consultation and solution? Would you prefer to meet face to face?

Our expert employees are there to help! Simply get in touch if you wish to find out more about us and our products.